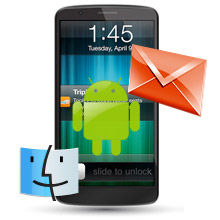 Mac Bulk SMS Software for Android Phones
Mac SMS sending software for android phones helps you to send multiple numbers of text messages from Apple Macintosh OS X installed machine using android technology based mobile phones. SMS broadcasting program is beneficial for sending birthday greetings, notification, reminders, interview messages, job alerts, promotional messages, share market updates and personalized SMS. Now you can successfully broadcast group text messages from Mac Machine by the help of android technology based cell phones without internet connection.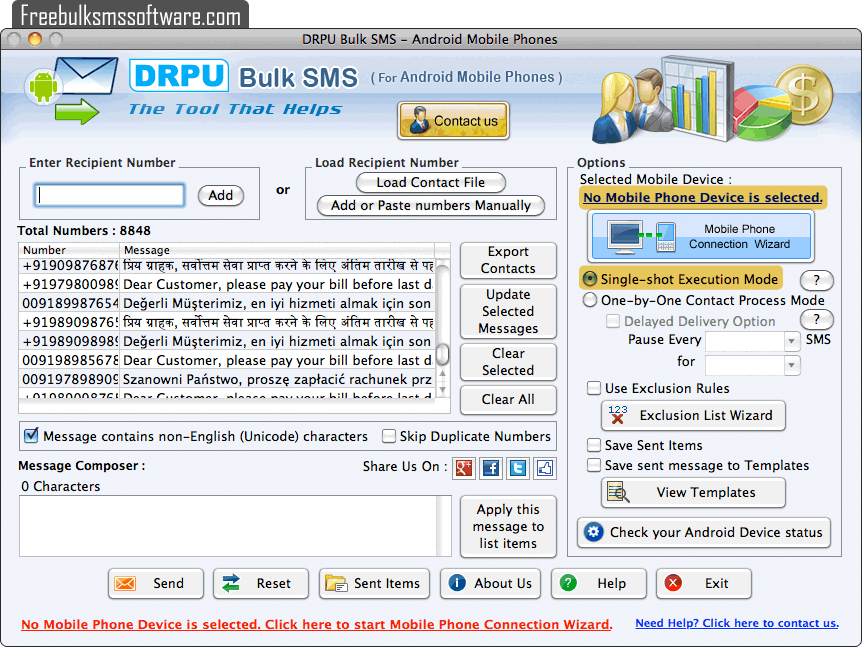 Mac Bulk SMS Software for Android Phones Screenshot
Software features
SMS sender program sends group text messages from Mac using Android mobile phones.
Android SMS sending program for Mac provides facility to skip duplicate number entries during the message broadcasting process.
Android SMS apps allows user to save sent text SMS that can be seen later.
Text messaging program has ability to broadcast messages in different text format (Unicode characters).
Without internet connection you can send bulk numbers of text messages by using mobile text messaging software.
Android SMS messaging program provides inbuilt list wizard option to maintain the list of contacts or groups which need to import during message sending procedure.