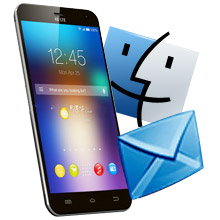 Mac Bulk SMS Software - Professional
Mac Bulk SMS Software – professional is designed to compose and send bulk text messages from PC to multiple mobile cell phone via GSM/Android technology based mobile phones. Software provides convenient solution to broadcast thousands of SMS in single mouse click to convey same message to multiple mobile phone numbers.
Software allows user to send text messages regarding job notifications, product advertisements, meetings and event reminders, job alerts, marketing campaigns, interview calls, seasonal greetings, promoting services.
Mac Bulk SMS Software - Professional Screenshot
Software features
No need of any internet gateway for sending text messages.
Import phone number list saved in Text file format.
Exclusion list Wizard option that allows maintaining the lists of contacts.
Software helps to reach individual or mass peoples in minutes.
Provides inbuilt delay delivery option to manage the load of bulk SMS broadcasting
Supports entire Unicode languages to send messages in any text format.
Text messaging program is useful for corporate, stock broker, school/college administration etc. to send mass text messages.